Extrasolar an Indiecade finalist, beta launched
Posted by

Brendan Mauro

on Wednesday, 23 October 2013
So a LOT has happened with Extrasolar in the last two months, and we've been so busy we keep forgetting to write about it.
Indiecade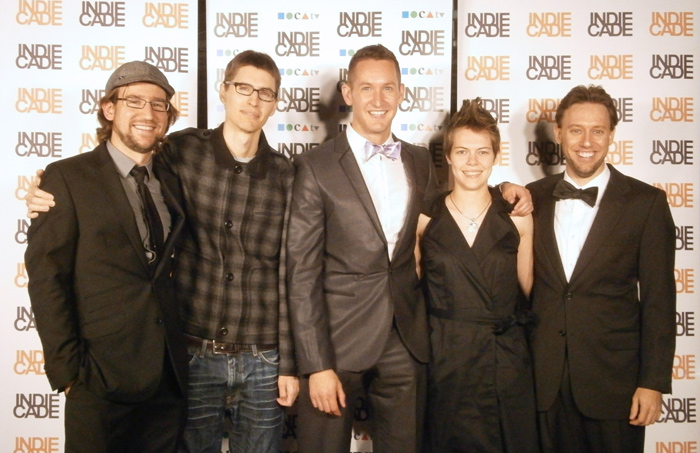 Out of more than 800 submissions, Extrasolar was selected as one of the 36 finalists for this year's Indiecade festival in Culver City, CA. This was quite an honor - Indiecade is one of the more prestigious events in the festival circuit, often described as "the Sundance of videogames." Several team members made the trip to LA for the awards ceremony in early October, some team members meeting in person for the first time, despite having worked together for a year or more!
It also was an opportunity for our first larger-scale public showing of Extrasolar. The team spent most of the Indiecade weekend demoing the game to any and all comers, and the response from the public was fantastic! We were also filmed and interviewed throughout the weekend, leading to some great press coverage.
Beta
Ever since Indiecade Extrasolar has officially been in beta! The game is mostly complete and looking amazing. Right now a couple hundred friends and family are playing through the game from start to finish, helping us to find bugs and fine-tune the tech and story. Our biggest hurdle right now is server hardware, and as we make progress we will be rolling out more and more invites, starting with those who have signed up for the mailing list via Exoresearch.com and Extrasolar.com. Here are some recent photos taken by beta testers:
You can see more photos taken by players, updated daily, on www.whatisextrasolar.com.