Posted by

Rob Jagnow

on Wednesday, 11 November 2009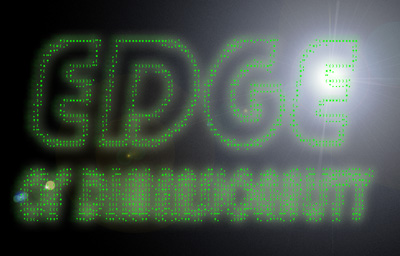 Lazy 8 Studios is thrilled to announce our new game project that will blow your mind: Edge of Dimensionality. We started with the tried-and-true gameplay mechanic of the text adventure and brought it into the 21st century with high-end rendering technology. Using our proprietary EdgeEffect Digital Enhancement System, we bring stunning lens flare and bloom to your Mac, PC, Amiga or Linux box to greatly enhance the player's experience.
So what's the game about? It doesn't matter. It's so amazing, you'll want to play it. Everyone is talking about it. Coming Edgetember 2010.